Reset and Set APN for LT18 Router
Reset Your LT18 Router

With the router powered on, press and hold the RESET button for 6 seconds before release. Wait while the router resets.
Set the APN



If the router does not automatically connect to the correct APN, you can set the proper one manually.

Go to General Settings -> 3G/4G
a. Set Network mode as 4G only
b. Set APN profile as Manual
c. Set APN


Red Plans: vzwinternet

Blue Plans: broadband

Magenta Plans: fast.t-mobile.com

d

. Leave username and password as blank.

e. Leave Authentication as --Please Choose--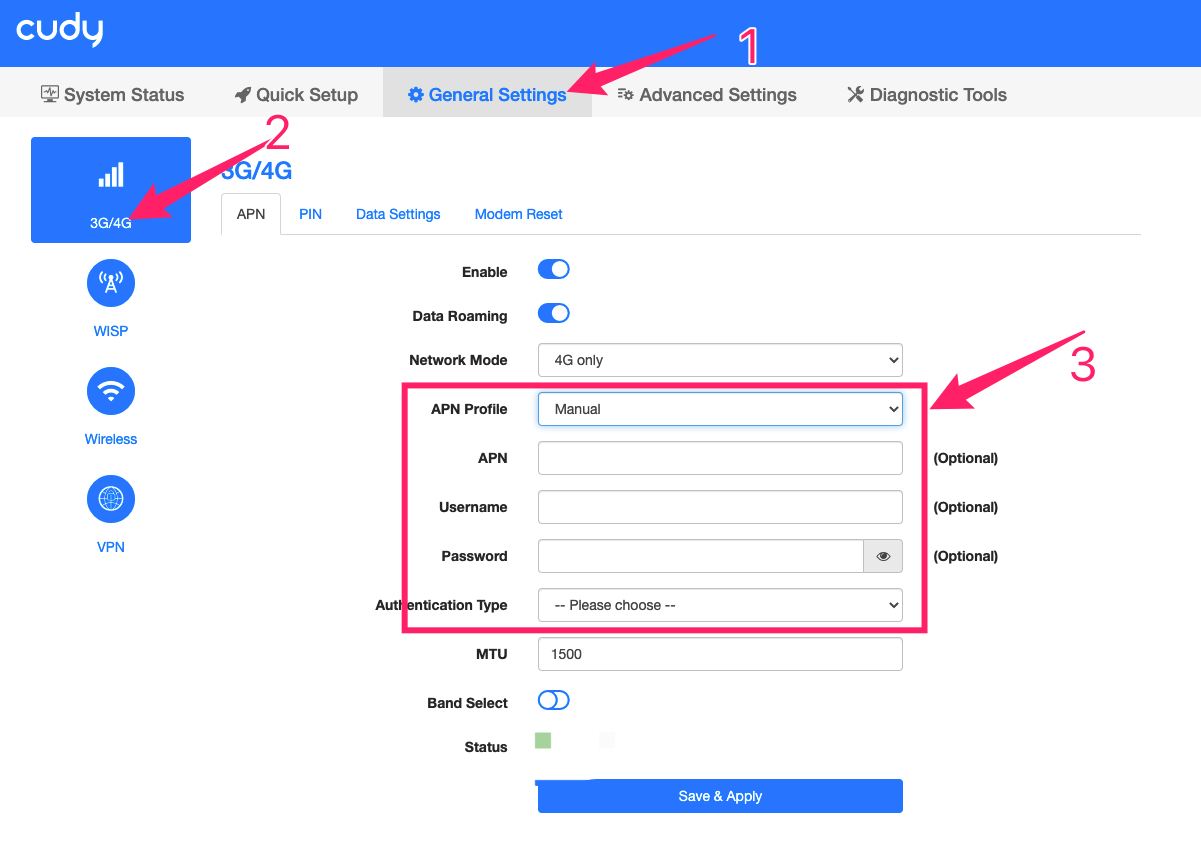 Save & Apply all the settings and then check your connection.
Related Articles

Setting your GL Routers APN

1. Connect to your device via WiFi or an Ethernet cable plugged into the LAN port on the back of the router. 2. Open a web browser of your choice and enter 192.168.8.1 in the navigation bar. 3. Enter your admin password. If you do not remember your ...

Activation: Step 3

0:00 Thanks for Activating Your Sim Card, Now We Need To Do Our Part In order for our support staff to complete your device configuration, please follow these steps. Please know, we cannot provide specific instructions, as your specific device ...

LT18 Setup Step 2

Now that your sim card is active, please follow this guide to continue the LT18 Setup. Standard LT18 Setup Steps In order for your equipment to be registered, you'll need to take a few simple steps to set up your router. First, connect to your ...

First Setup for MikroTik Equipment

Overview Congratulations on your purchase of a MikroTik router! These are powerful devices, that host many features. Your Travel Data subscription will come with complimentary managed wifi for these devices. Below are the steps to enroll your router ...

LT18 Setup Step 1

You should now have your sim card, and router. Please have them available as we'll now need some information from each. From your sim card, please locate the 19 digit sim card number From your router, please locate your MAC Address (MAC) on the ...