Overview
Congratulations on your purchase of a MikroTik router! These are powerful devices, that host many features. Your Travel Data subscription will come with complimentary managed wifi for these devices. Below are the steps to enroll your router in our Managed Wi-Fi program. The Managed Wi-Fi program allows you to use a simpler interface to connect to your router, and allows our technical support agents the ability to assist you remotely - as needed, so long as you have a stable cellular connection.

This service is also used for the first time to properly configure your router for use on the cellular network. Managed Wi-Fi is not required, though you will need to allow the remote access to your equipment for the first time setup, you can immediately disable once the setup is completed.

Method 1: Login to your new router via WinBox

Login to the router via WinBox, select the OK option, then from the Menu, select the New Terminal option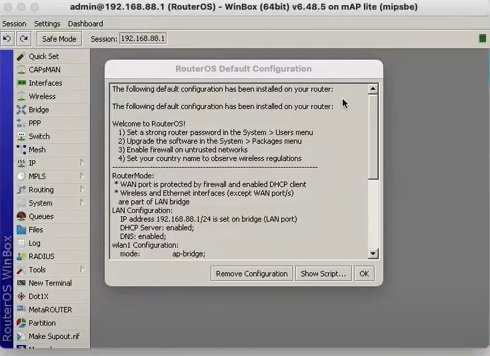 Copy the script that was provided to you by our Activations team, then
Right Click and Paste
into WinBox Terminal and press enter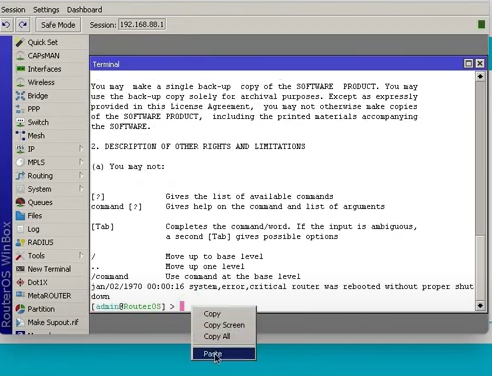 After pasting, the system should automatically process the update, if it does not, please press 'Enter' to start the update. The update is complete when you see a new blank line as shown in the screenshot below.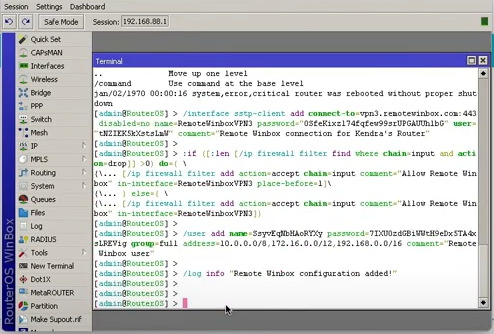 The configuration has been applied, and our Activations team will properly configure your router for use on the cellular network.