Travel Data is able to provide remote assistance with troubleshooting connections for Cudy devices. Please follow the guide below to allow our Technical Support Team access to your router.

Login to your routers control panel - the default is: 192.168.10.1/cgi-bin/luci/

Next, Navigate to General Settings > VPN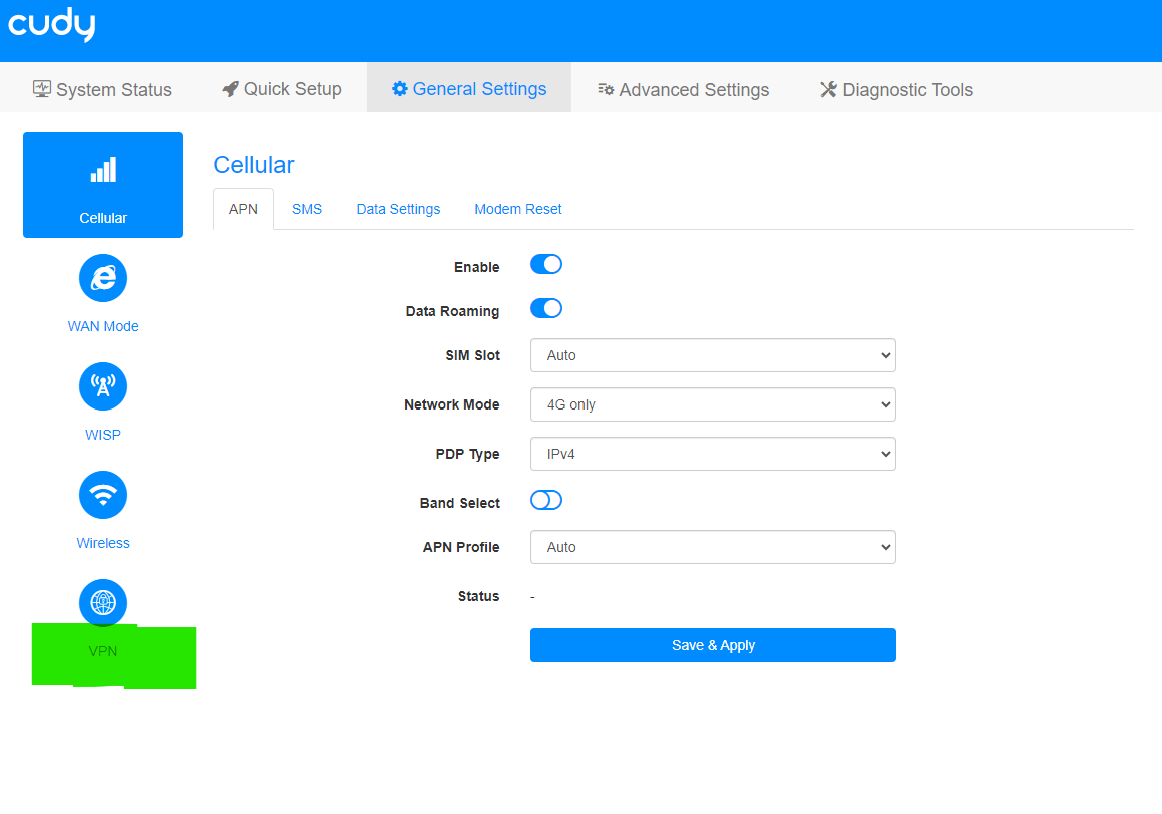 Set the following:

Enable: On position

Protocol: ZeroTier Slave

Default Rule: Allow all devices

Site-to-Site: off

VPN Policy: Disable

ZeroTier Network ID:
9bee8941b56ed47c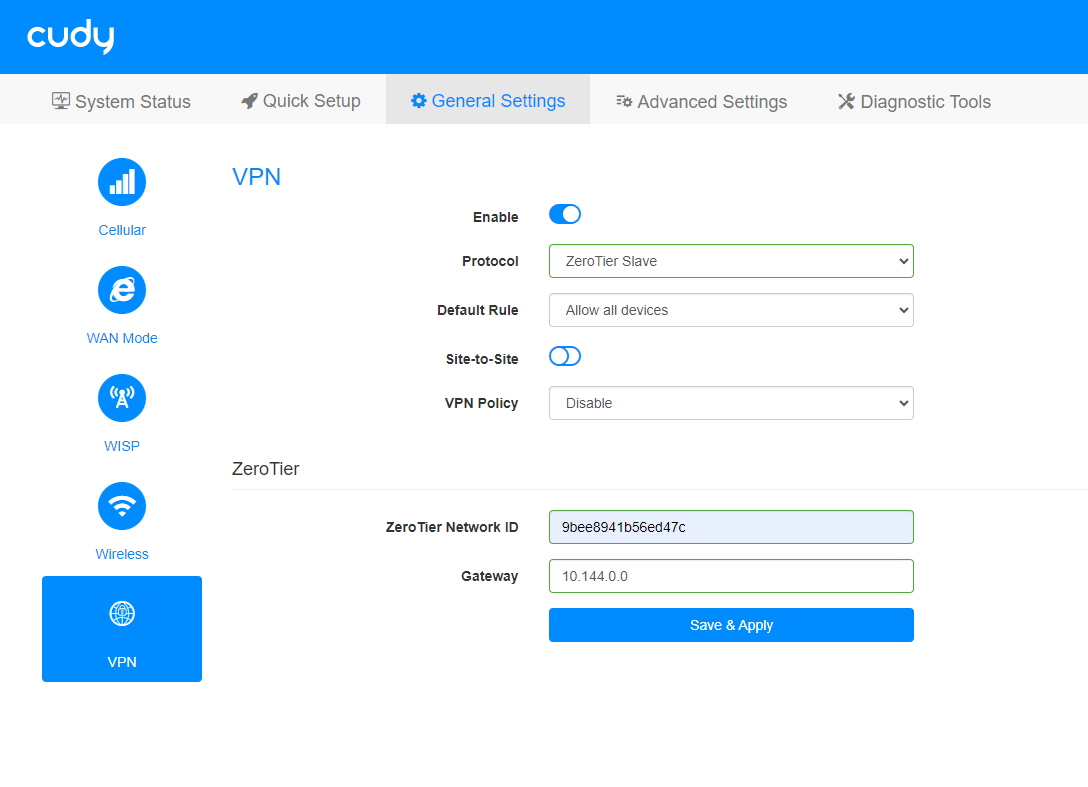 Now, press the Save & Apply button, and wait for the router to finish applying the changes.

When the screen refreshes, copy the Device ID, and provide that number to the support personnel.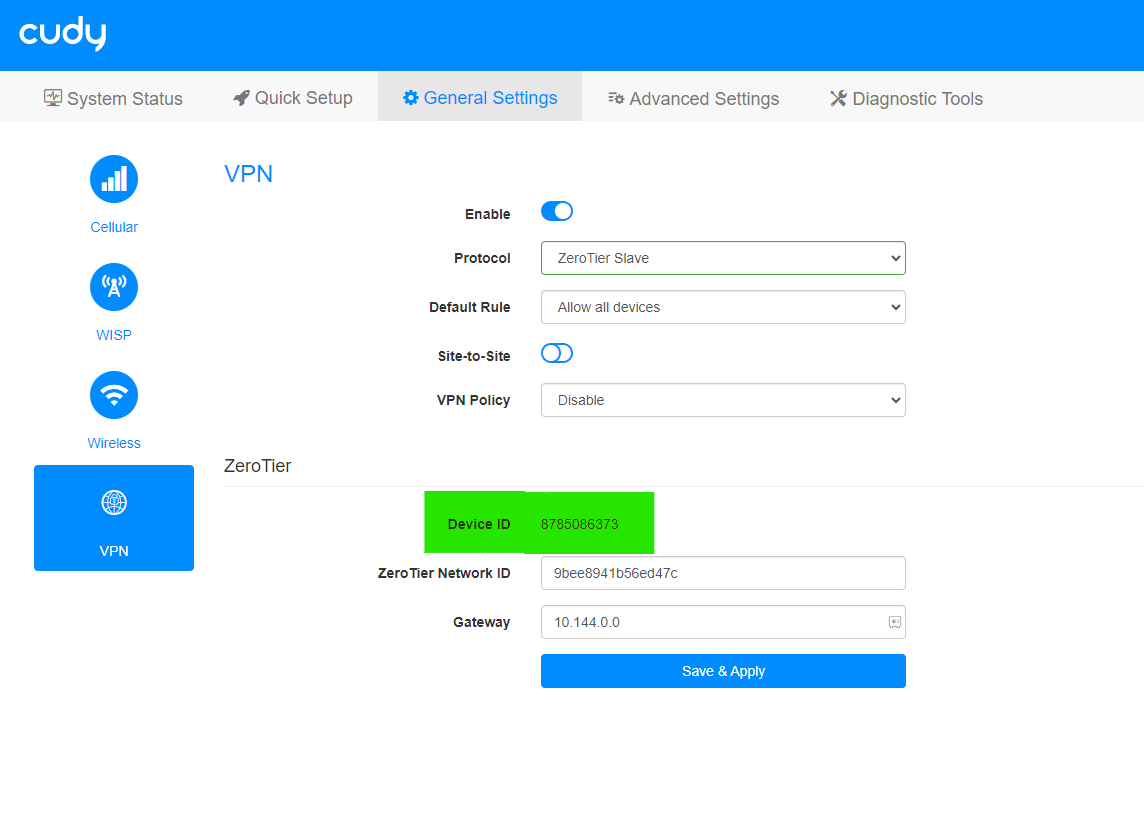 Next, Click on Advanced Settings at the top menu

Scroll to the System settings area

Click on 'Admin Account"

Please set the password to: goodlife1

You may change your password back to something more secure once our team has finished assisting you.