Overview

Most customers who have now migrated to our new billing platform can manage their subscription by logging into their account and selecting the subscription tab. You can view your previous billing history, payments, and view statements in the new portal.

Cancel Subscription:

From the homepage, select the Manage Subscription button in the menu.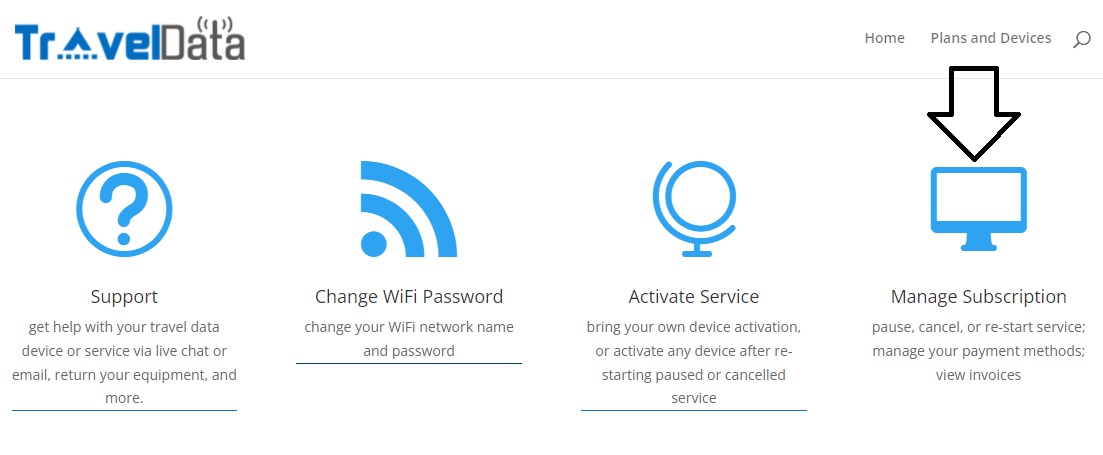 Next, click on the subscription name and a new page will open, which will show additional details about the subscription.


To cancel, select the triple dot menu icon in the top line and select the 'Cancel' option.


If you plan to restart service at a later date, please pause your subscription, or an activation fee will apply when re-subscribing at a later date.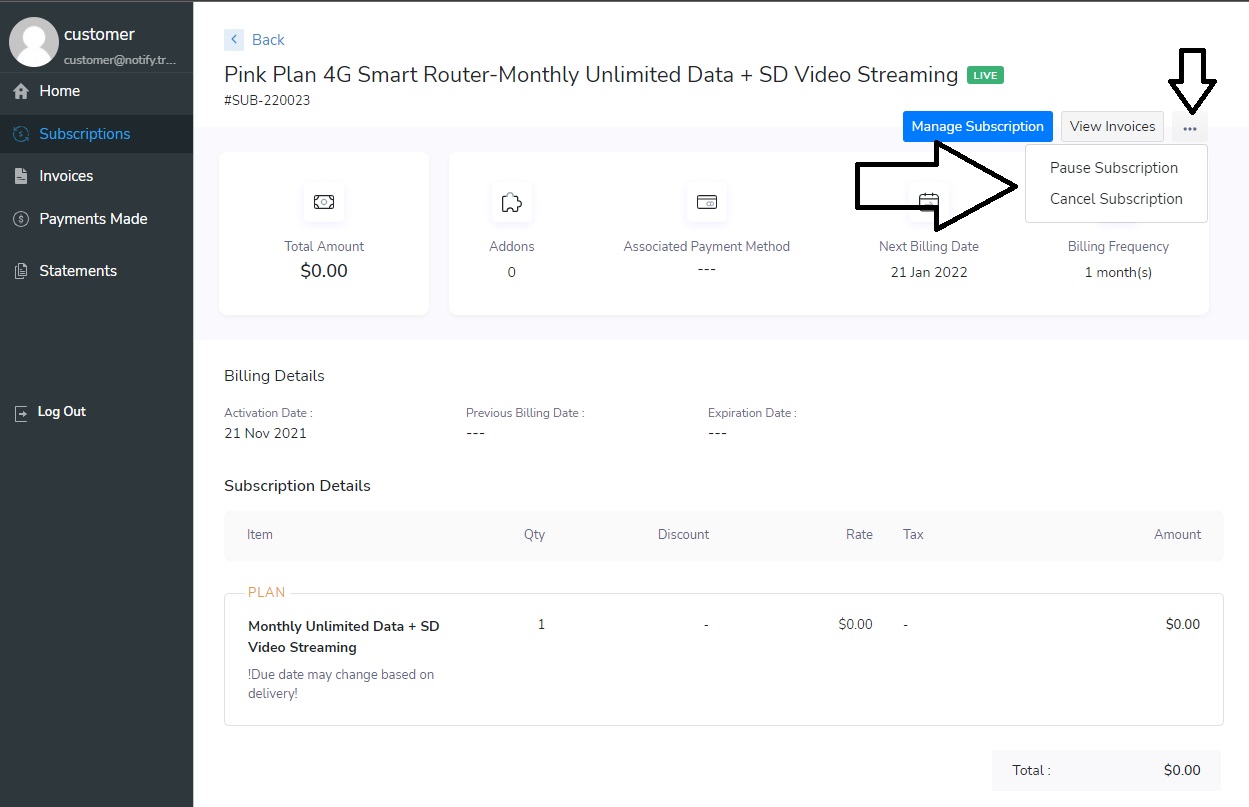 *Service is billed in monthly increments, regardless of how many days in a month you use the service. Travel Data does not prorate service charges. Resuming, restarting, or re-subscribing to the service will incur a new monthly fee to be charged immediately.
Pausing Subscription

From the subscriptions menu, click or tap on the subscription name.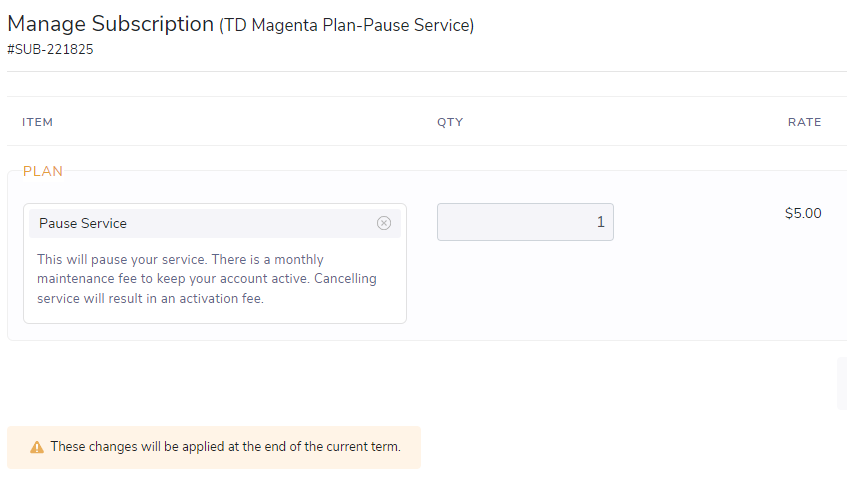 Tap or click on the X next to the subscription name. A dropdown menu will appear with plan options.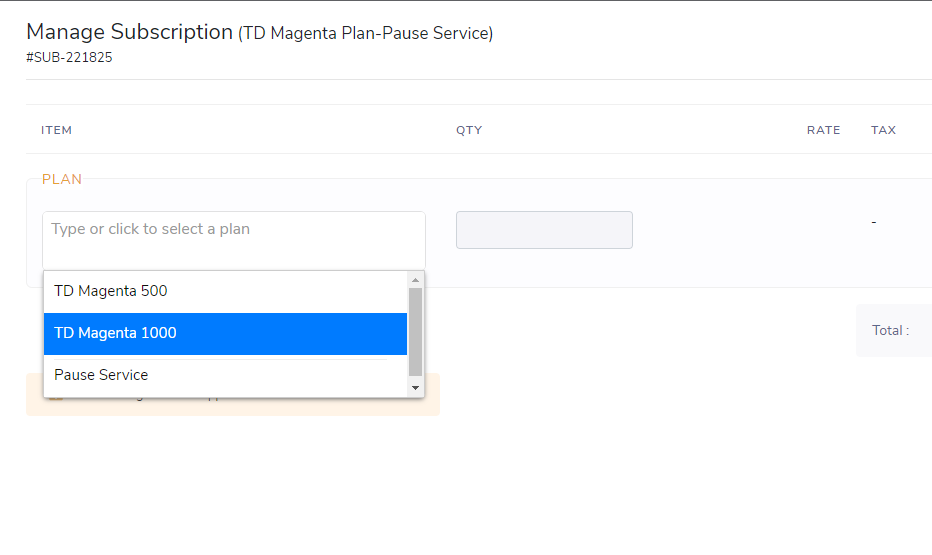 Select the Pause Service option, then apply the changes, and continue through checkout.