Most customers who have now migrated to our new billing platform can manage their subscription by logging into their account and selecting the subscription tab. You can view your previous billing history, payments, and view statements in the new portal.

Cancel or Pause Subscription:

From the homepage, select the Manage Subscription button in the menu. You are in the new billing system and can continue with this tutorial if you login and see this screen first. If you see a different screen after logging in, scroll down to the bottom for a separate guide.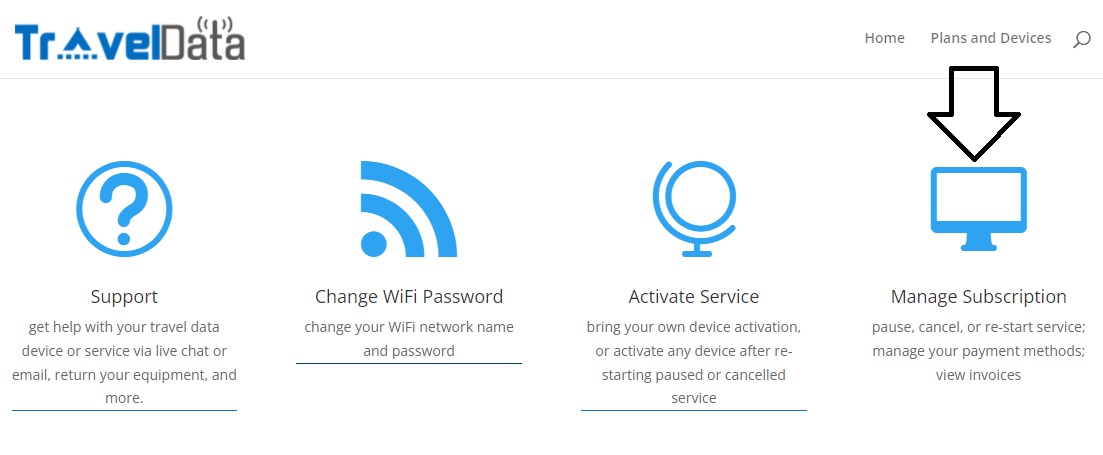 Next, click on the subscription name and a new page will open, which will show additional details about the subscription.


To cancel, select the triple dot menu icon in the top line and select the 'Cancel' or 'Pause' option - both will stop recurring billing.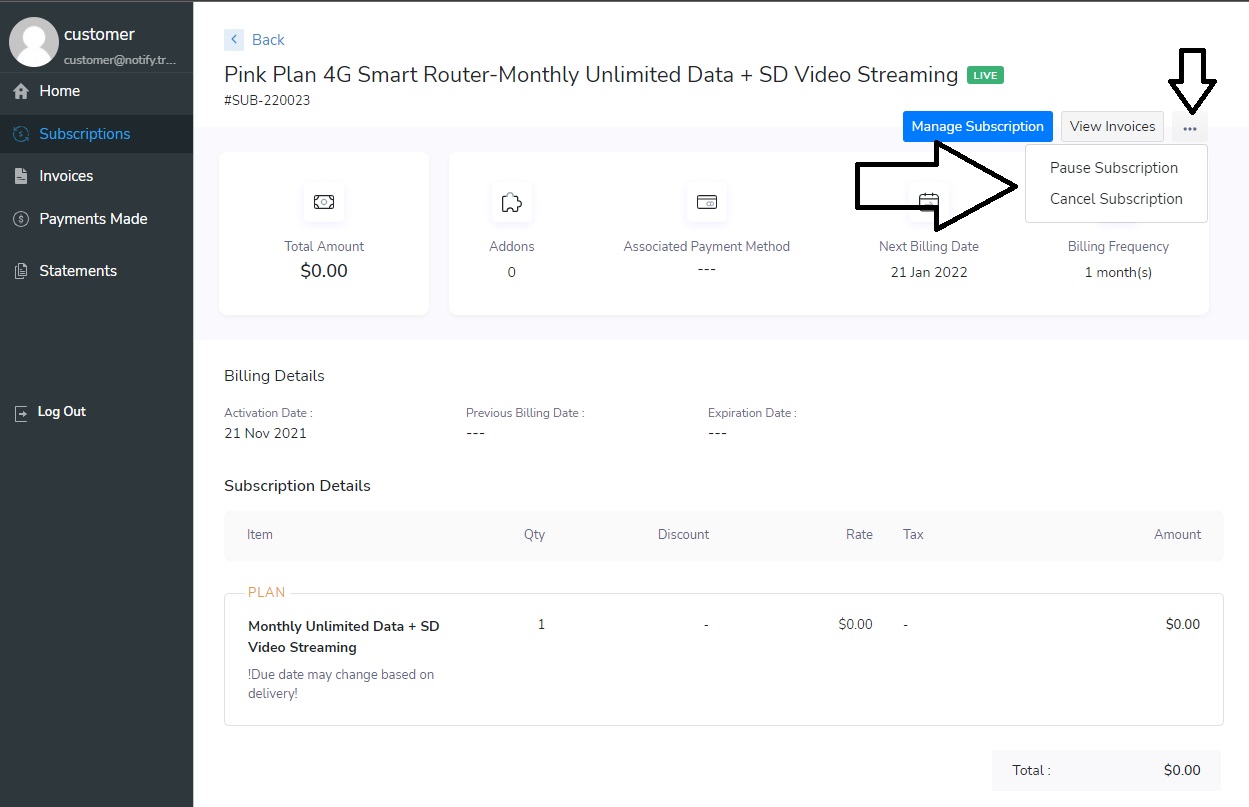 To cancel immediately, select the immediate option, or select the end of term option to let your subscription expire at the end of the current term.

If pausing, you may select the same options. Cancelling will result in you having to create a new subscription to restart service. Pausing will allow you to resume the same subscription. There is no fee either way, but if you plan to restart service, it's easier to use the pause feature.

*Service is billed in monthly increments, regardless of how many days in a month you use the service. Travel Data does not prorate service charges. Resuming, restarting, or re-subscribing to the service will incur a new monthly fee to be charged immediately.
Managing Your Subscription in our Legacy Login/Account Dashboard

To manage your subscription, you can visit this link and login:

https://traveldata.page/account/s

ubs-mgr/




Then click on or (tap if on mobile) the subscription name and number that you wish to manage.

In the 'Subscription Info' box, you can select the status to update your subscription by hovering your mouse over or tapping if on mobile, the Change Status link.

Available status options include: Cancel. Only the options currently available to you will be displayed. This system does not feature a pause option. Once a subscription is cancelled in this system, you cannot create a new one. Your new subscription will need to be created in the new billing sytem by following the links provided in your dashboard.

Travel Data Chat and Ticket Support Agents cannot cancel your subscription for you - for account security, you must log in to cancel.